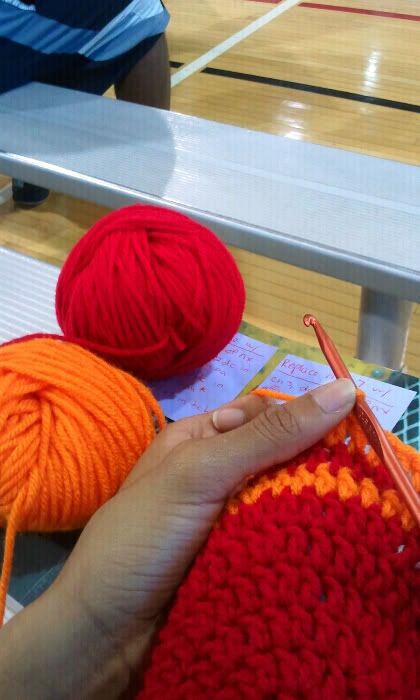 Crocheting at Lamar's intramural basketball game :)
It's a striped beanie. The pattern was really easy to work up. I finished it while watching his team play their first game. Sadly, they didn't win. Better luck next time.
(shakes cheerleader pom-poms)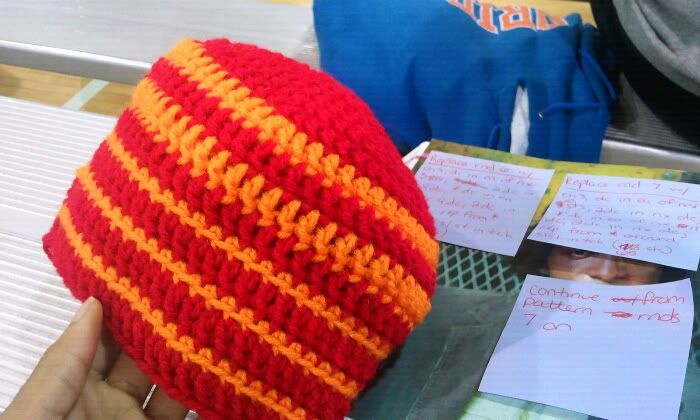 Last progress pic & modifications made to the boy beanie pattern found in "
Stitch-n-B*tch Crochet: The Happy Hooker
."
I had my hair in a twist out today & it fit over it. That's really good, especially since its hard to fit all of my hair under a hat these days. I like the finished product & I'm going to make myself another one in more 'everyday' colors.